ABOUT PRINCE EDWARD ISLAND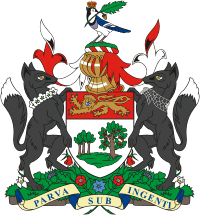 Prince Edward Island (PEI) is one of the three Canadian Maritime provinces. The geography of Prince Edward Island reflects the province's overall uniqueness with beautiful rolling hills, pristine forests and amazing beaches. The coastline is bordered by numerous bays, coves, and small inlets where you can see the red sandstone cliffs that are a hallmark of Island scenery. With over 1000 km of shoreline, you are never more than 15 minutes from the beach. Prince Edward Island has a mild climate thanks to the warm waters of the Gulf of St. Lawrence and summertime is exceptionally favourable.
The island's economy features a mix of traditional resources and new industry sectors. Agriculture is an important economic contributor with PEI producing 25% of Canada's potatoes. Potatoes, grains, and fruits are the leaders in production growth. Fisheries - particularly lobster fishery continues to grow with total landings of over 38 million pounds in 2018, valued at over 200 million. Exports are a vital part of this industry. PEI is a much loved tourist destination for Canadians and international travellers with its rich heritage sites and stunning scenery. Tourism business is a significant contributor to the overall economy.
Key areas of innovation over the last decade have significantly shaped the economy's growth as well. Aerospace, bioscience, information and communications technology, and renewable energy have been a focus for growth and diversification. Aerospace alone now accounts for over 25% of the province's international exports and is the island's fourth largest industry at $355 million in annual sales. Slemon Park, located in Summerside, is the only aerospace park in Canada that offers an on-site customized training centre. The bioscience industry employs over 1,300 people and generates over $150 million in sales.
It is easy to travel on and off the Island by car, bus, ferry, or plane. PEI is linked to New Brunswick by the Confederation Bridge, a 13-kilometre landmark that is quick and convenient. The bridge is open 24 hours a day and takes 10 to 15 minutes to cross. PEI has direct flights from Charlottetown airport to Toronto, Halifax, Nova Scotia, and Montreal and the US city of New York.
Click on any community of interest below to learn more

Alberton is a charming community on the northwest shore of the island with a population of about 1,100 residents. It is home to the Northport Harbour which is a popular tourist spot for fantastic fishing and water activities. Alberton is part of the North Cape Coastal Drive, a beautiful and natural coastal drive where you can see the Island's white and red sand beaches, towering red sandstone capes, enjoy one of the many festivals, and take in the rich culture and history.
For further information please check the following links: