ABOUT NEWFOUNDLAND AND LABRADOR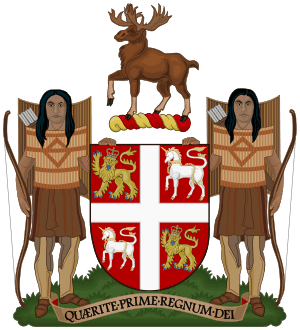 Newfoundland & Labrador is Canada's easternmost province, is home to the oldest European settlement and one of the oldest cities in North America. A vast land, with a relatively small population, Newfoundland and Labrador has some of the friendliest people you'll ever meet. Here, you can experience a solitary wilderness one day and immerse yourself in a vibrant culture the next. It has a rich history and incredible natural wonders like stunning coastlines, breaching whales, icebergs, and some of the most incredible skyscapes you'll ever see. This is where the sun rises first, and where Vikings landed over 1,000 years ago.
With a temperate climate, Newfoundland and Labrador is a perfect place to enjoy outdoor adventures like hiking and kayaking in the late spring, summer, and fall, as well as sports like snowboarding, skiing, and snowmobiling in the winter. From vibrant cities to quaint, historical outports, mountain ranges, rivers, waterfalls, and winding coastlines – there are always fascinating places to see and countless things to do.
Gross Morne Mountain National Park of Canada is a stunning sight to see, with it's fat-topped mountain and scenic fjord and views. If you're a seafood lover, Atlantic Canada will deligt your palate, and your sense of adventure.
Image featured above by Jeff Smith on Unsplash
Click on any community of interest below to learn more.
Burin is a charming town in Placentia Bay, located along the Burin Peninsula on the southern coast of Newfoundland. The population of the entire peninsula is approximately 21,000 residents. The town is historically a fishing community, but since the stagnation of offshore fishing in the early 90s, the community has endeavoured to focus it's future on education, healthcare, technology and tourism with two college campuses and a hospital that service the community and provide both educational opportunities and employment. The beautiful rugged scenery and coastline dotted with small islands off the coast add to the charm and attraction of this historic community.
For further information please check the following links:
https://en.wikipedia.org/wiki/Burin,_Newfoundland_and_Labrador