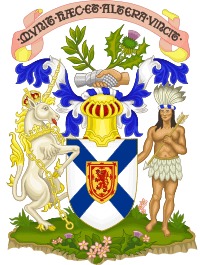 The beautiful eastern province of Nova Scotia is a place of stunning diversity, cultures, and landscapes from the Cape Breton Highlands to the Bay of Fundy. It is surrounded by ocean and defined by warm people, active living, and incredible opportunity. One of the first established areas in Canada, Nova Scotia has a diverse history of aboriginal, Celtic, Acadian, and African cultures.
This province of just over a million people is home to more than a hundred cultures and ethnicities. The rich and varied culture is celebrated through music, art, food and traditions.
The province is also the commercial hub of Atlantic Canada, yet remains an affordable place to live with short commute times anywhere you live, endless coastal beauty, a great public school system, as well as acclaimed universities and post-secondary institutions.
Sandy beaches from coast to coast, incredible and world renowned seafood, and endless water and land recreation to suit any interests, Nova Scotia has a place to call home for everyone.
Nova Scotia is known as a place of moderate weather, rarely getting extreme heat or cold. It is well situated to the rest of Atlantic and Eastern Canada, and just across the pond from Europe and an hour flight from New York City.
The province is one of the three Maritime provinces and one of the four Atlantic provinces.
Click on any community of interest below to learn more
Amherst is a beautiful historic town where Victorian homes line the streets and Nova Scotia's warmest ocean beaches are in the nearby Northumberland Shore. Amherst is a well situated two hour drive from Halifax, 90 minutes from Stanfield International Airport, an hour from Prince Edward Island and 40 minutes from Moncton, New Brunswick.
For further information please check the following links: